Our Methodology
UpRight Movement is for People
When all else is equal, those who can manage Ground Reaction Forces optimally Feel, Move, and Perform Better.
UpRight Movement is on a mission to help change lives for the better. We provide athletic education for everyone with a focus on pain-free movement and health.
At UpRight Movement, we are dedicated to providing post-rehab, injury reduction, and performance training for people who live life to the fullest. Major focus is placed on decreasing injury risk and enhancing performance of those in the game of life and other athletes in sports.
Learn To Move
Interested?
Do you want to Feel, Move, and Perform Better? Start Here.
Complete Questionnaire and Waiver

Schedule Dates and Times

Feel, Move, and Perform Better!
Sign Up
Return From Injury
WHEN CAN I BE ACTIVE AGAIN!?!
The answer to this question of return to activity is critical because a previous injury is the number one cause of any injury whether it is a concussion, sprain, or pulled muscle. Return to activity refers to the point during the injury recovery process when a person is able to go back to moving, working, or playing at a pre-injury level. Using our qualifying processes, UpRight Movement is able to base return to activity on simple, repeatable, objective measures as well as three levels of clearance; Pain, Quality and Quantity.
Learn To Move
I was in need of having a total knee replacement in one knee. For six months or so, UpRight Movement helped me get into a condition that would be more conducive to successful physical therapy and recovery after surgery. Apparently, UpRight Movement did everything right because I recovered quite a bit quicker and more fully (regained more motion in the knee) than is typical following this surgery. I highly recommend UpRight Movement to anybody looking for training to help them improve their life and their lifestyle. UpRight Movement has improved my gait and my balance. I am in better shape. My posture is improved; I'm actually a half-inch taller now than when I first started. I look better and feel better. Gary Hendrickson
Our Recent Articles
UpRight Movement provides quality information for your health and fitness.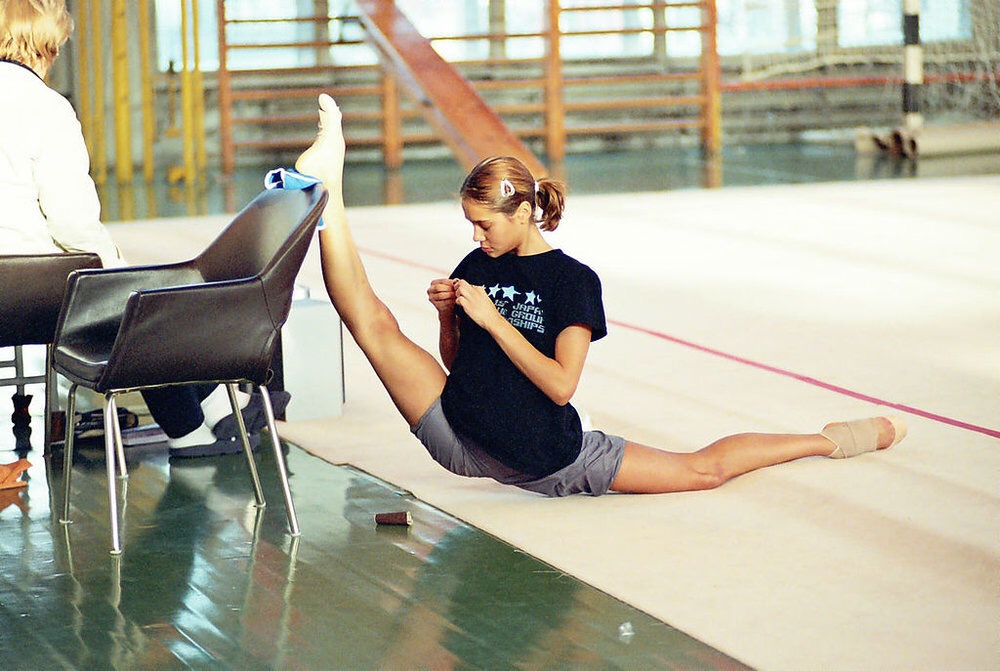 If you tighten the string too much it will snap and if you leave it too slack, it won't play. With great flexibility comes great responsibility, (i.e. Flexibility + Strength = Mobility.) Or You wouldn't drive your car without brakes. MOBILITY — Increasing Joints Ability to Move Joint Structure – Bone – Ligament – Capsule Physiological – Muscle – Tendon Neurological – Fascia – Tone — Multi-Variant — Multi-Planar — Functionally Driven = What it Produces, Not What it Looks like. STABILITY (Reflexive Strength) Control in the presence of change Functional Stability — Motor Control — Timing of Tonic and Phasic Muscles Contracting Smaller "Local" muscles (stabilizers) and bigger "Global" muscles (the big movers) Stabilizing and Mobilizing Passive Stability — Joint Capsules, Ligaments — Joint "Centration" (the stabilization and stacking of the joints along a central axis) Dependent on Motor Control The body is an interdependent kinetic system, and relies on a balance of flexibility and stability. As with many other aspects of movement (Bio-Motor Skills) too little or too much can cause an imbalance. Congenital laxity can be a major problem from a medical perspective. Movement – based and athletic implications aside, hypermobility may not always be benign. The Beighton Scale, Hypermobility Screen is as below with an interval scoring system. 1. Extend the little finger over the back of the hand — if 90 degrees or greater Score: 1 Point Left 1 Point Right 2. Flex the thumb toward the forearm — if the thumb touches the forearm Score: 1 Point Left 1 Point Right 3. Extend the arm — if 10 degrees or more of...