Our Methodology
UpRight Movement is for People
When all else is equal, those who can manage Ground Reaction Forces optimally Feel, Move, and Perform Better.
UpRight Movement helps change lives for the better through education focused on health, pain-free movement, and performance.
At UpRight Movement, we are dedicated to providing post-rehab, injury reduction, and performance training for people who live life to the fullest. Major focus is placed on decreasing injury risk and enhancing performance of those in the game of life and other athletes in sports.
Health Movement Performance
Interested?
Do you want to Feel, Move, and Perform Better? Start Here.
Complete Questionnaire and Waiver

Schedule Dates and Times

Feel, Move, and Perform Better!
Sign Up
Return From Injury
WHEN CAN I BE ACTIVE AGAIN!?!
The answer to this question of return to activity is critical because a previous injury is the number one cause of any injury whether it is a concussion, sprain, or pulled muscle. Return to activity refers to the point during the injury recovery process when a person is able to go back to moving, working, or playing at a pre-injury level. Using our qualifying processes, UpRight Movement is able to base return to activity on simple, repeatable, objective measures as well as three levels of clearance; Pain, Quality and Quantity.
Health Movement Performance
I was in need of having a total knee replacement in one knee. For six months or so, UpRight Movement helped me get into a condition that would be more conducive to successful physical therapy and recovery after surgery. Apparently, UpRight Movement did everything right because I recovered quite a bit quicker and more fully (regained more motion in the knee) than is typical following this surgery. I highly recommend UpRight Movement to anybody looking for training to help them improve their life and their lifestyle. UpRight Movement has improved my gait and my balance. I am in better shape. My posture is improved; I'm actually a half-inch taller now than when I first started. I look better and feel better.
Gary Hendrickson
Our Recent Articles
UpRight Movement provides quality information for your health and fitness.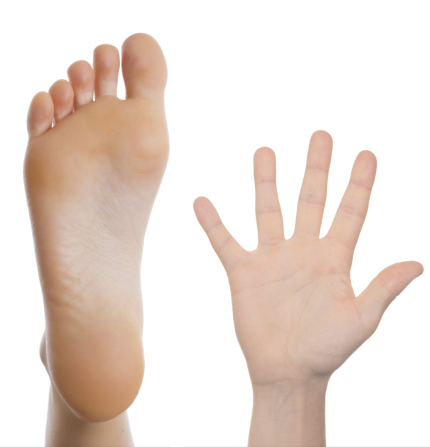 "The human foot is a masterpiece of engineering and a work of art." Leonardo Di Vinci UpRight Movement is now affiliated with NABOSO Technology. Because movement is about interacting with your environment, we are partnering with NABOSO Technology to enrich your training environment and help you enhance your movement. What we train on, whether it be a yoga mat or AstroTurf, ultimately influences how our foot activates and communicates with the rest of our nervous system. This is especially important when we are training barefoot or focusing on movements that require rapid stabilization. Naboso (meaning "barefoot" in Czech) is the first-ever small nerve proprioceptive material commercially available in the health and fitness industry. The skin on the bottom of the foot contains thousands of (small nerve) proprioceptors, which are sensitive to different stimuli including texture, vibration, skin stretch, deep pressure and light touch. When stimulated these proprioceptors play an important role in how we maintain upright stance, activate our postural muscles and dynamically control impact forces. Naboso Technology was founded by Podiatrist, Human Movement Specialist and Global Barefoot Science Leader Dr Emily Splichal of New York City. Dr Splichal has dedicated her medical career to teaching professionals and patients worldwide the power of activating the nervous system and establishing what she calls foot to core stability – from the ground up. Throughout Dr Splichal's teachings she began to notice that as soon as people activated their nervous system they would then train on surfaces that would immediately de-activate the feet and delay the nervous system again. What we train on, whether it be a yoga mat or AstroTurf,...