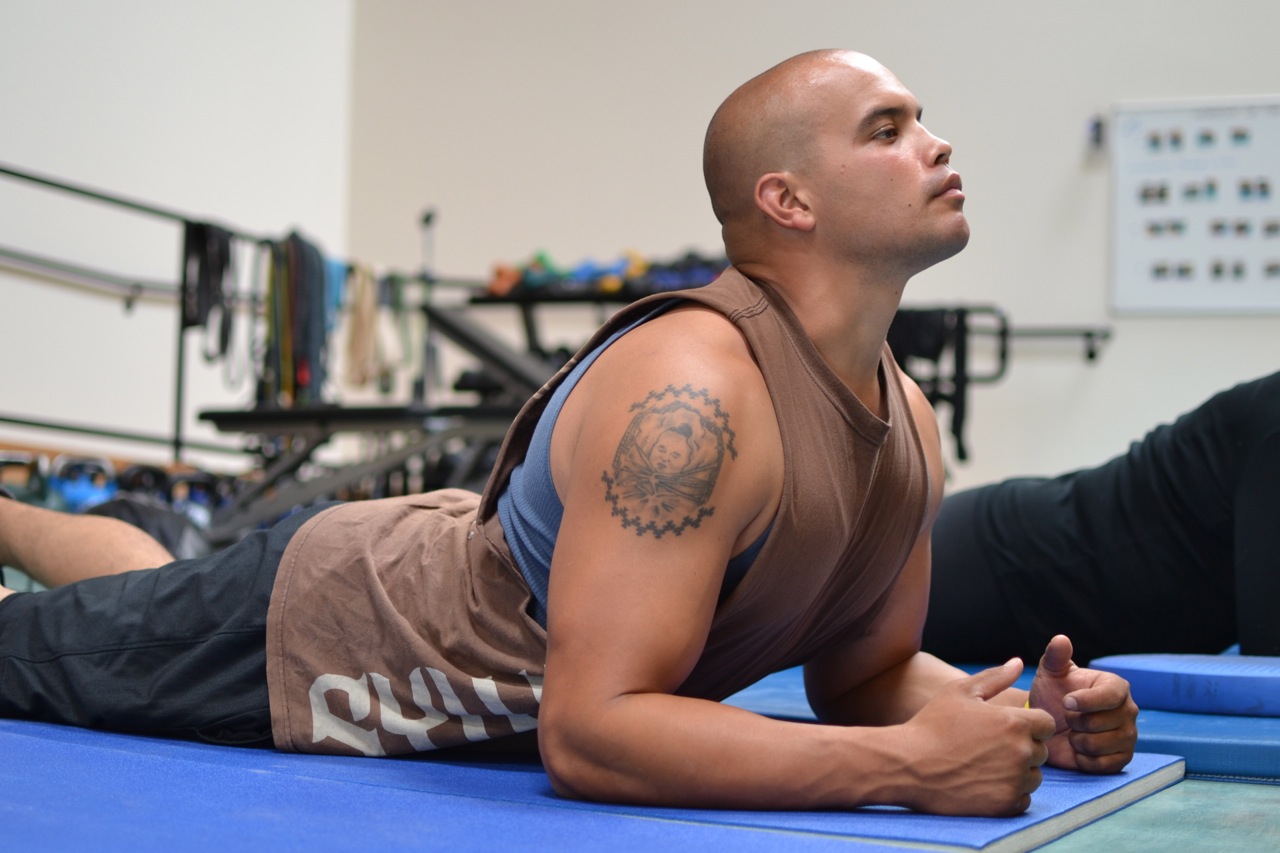 up · right |əp rīt
adjective
erect or vertical, as in position or posture.
(of a person or their behavior) strictly honorable or honest.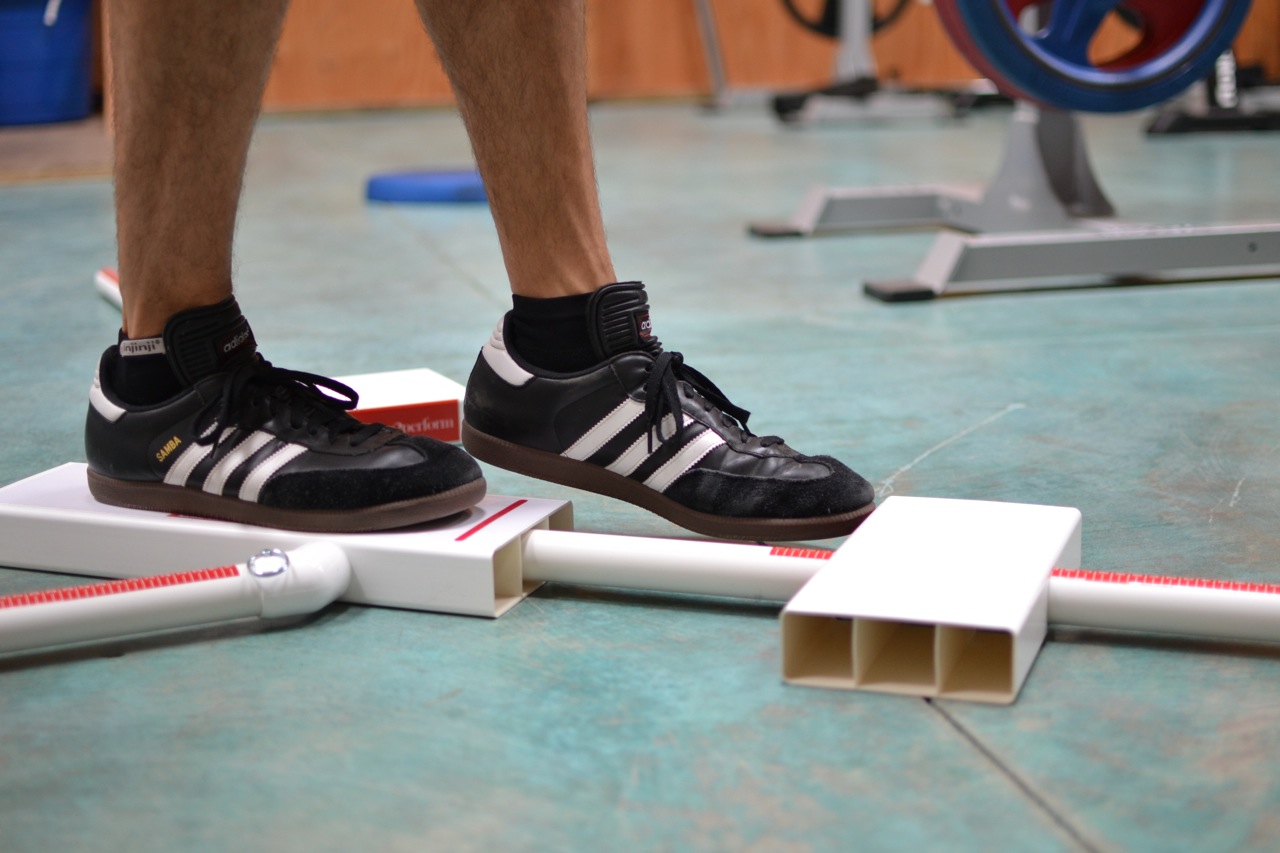 move · ment |müv-mənt
noun
the act or process of moving; especially :  change of place or position or posture.
a particular instance or manner of moving.
Integrity ▴ Relationships ▴ Life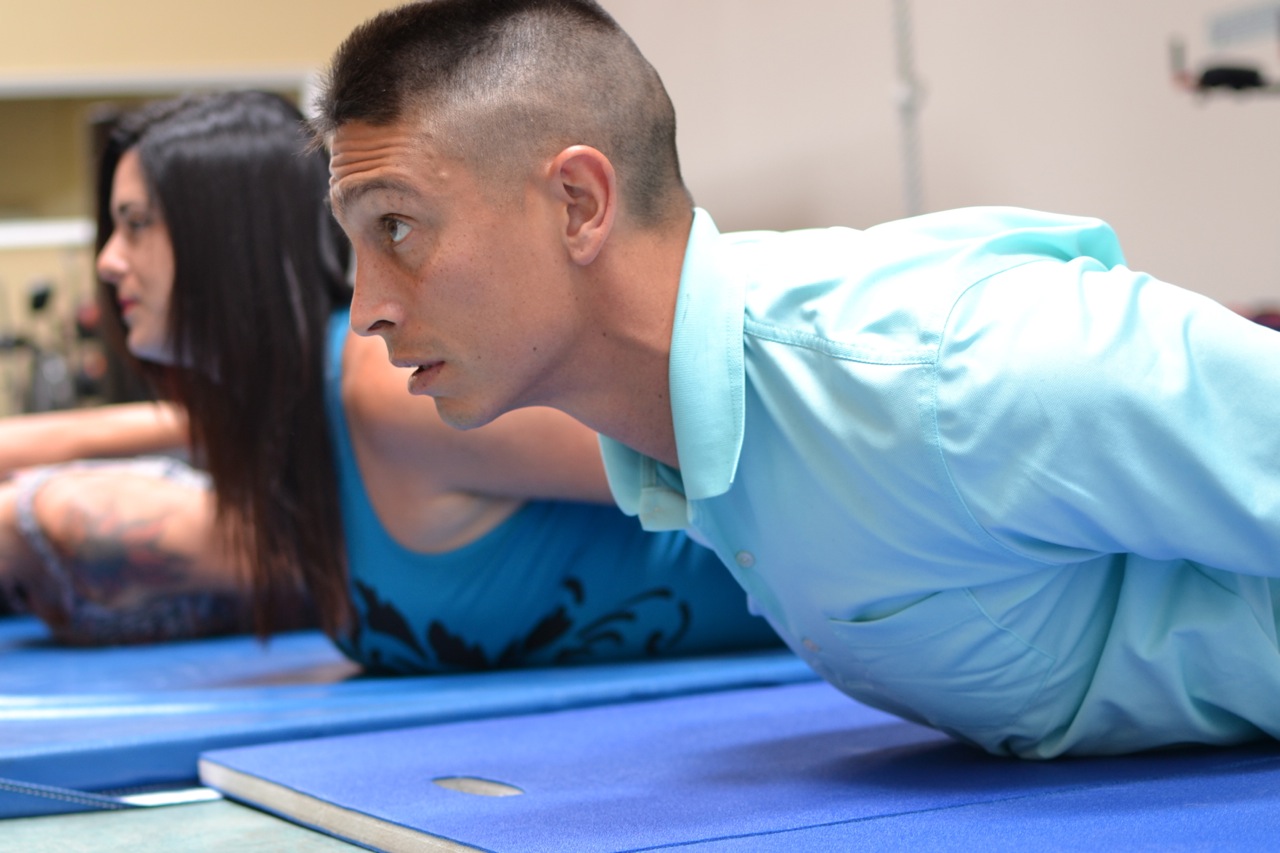 UpRight Movement helps change lives for the better through education focused on health, pain-free movement, and performance development.
Learn about our Methodology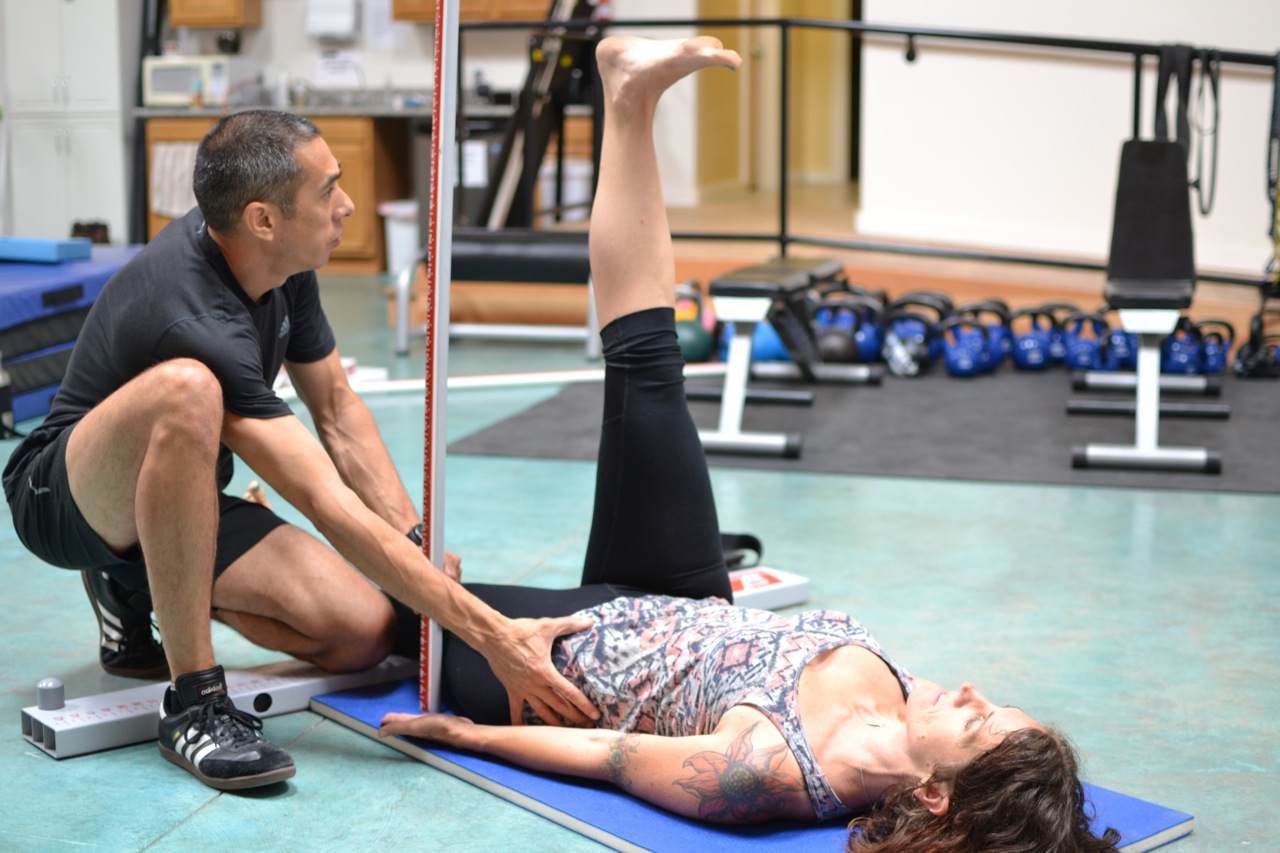 Our Vision
Empowering people on the journey to feeling, moving, and performing better-living freely with few limits.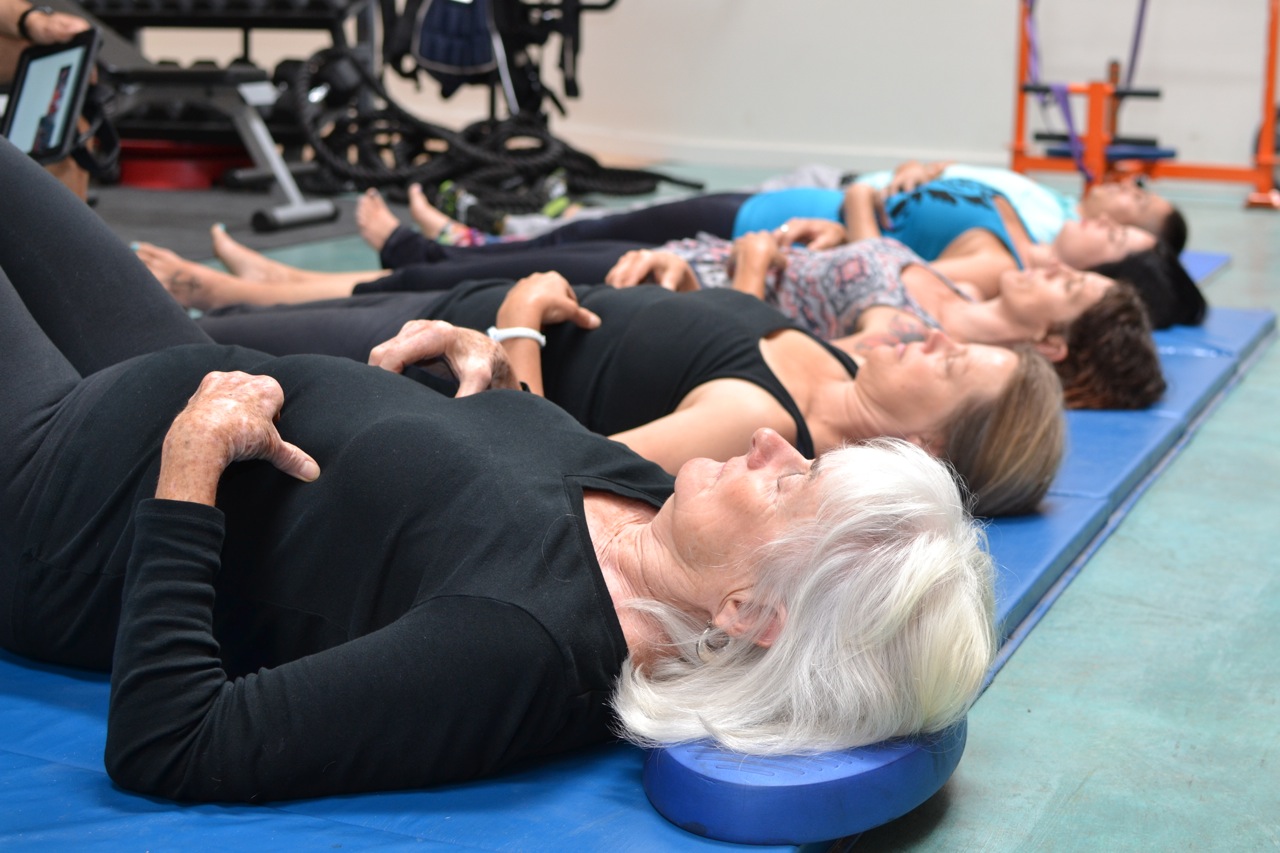 To optimize health and performance for every individual, it is essential four key areas are exercised in a balanced manner: Mindset, Recovery, Nutrition/Hydration, and Movement. These elements operate interdependently and ultimately have a very powerful influence that may help with optimal gene expression. Mindset, Recovery, Nutrition/Hydration, and Movement alone aren't enough. But together, and incorporated into daily habits, balancing these four fundamentals serve as a Force Multiplier to help you succeed now—and for life to Feel, Move, and Perform Better.

Learn More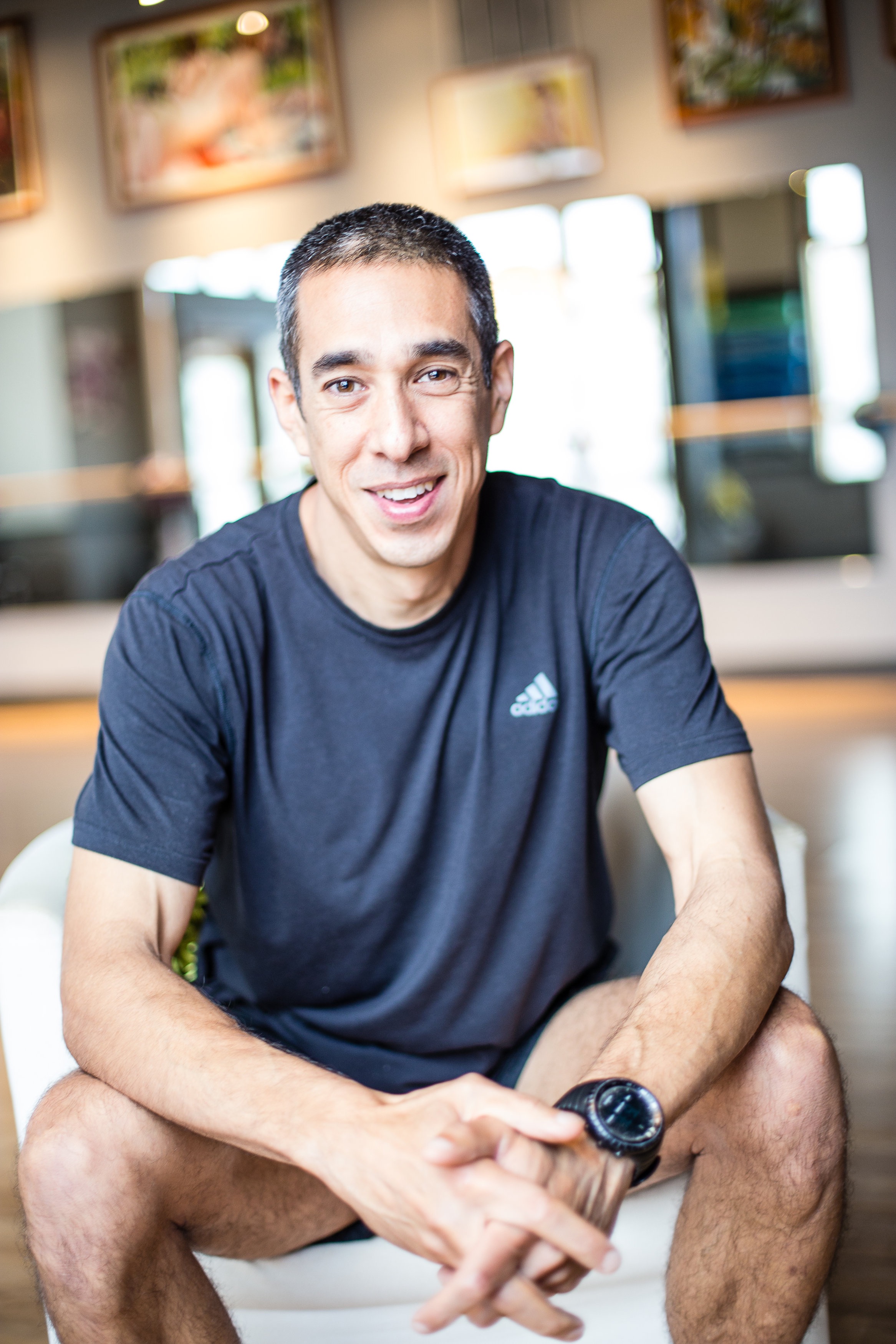 Corey Jung
Founder and Performance Specialist
Corey Jung is a Veteran who has been involved within human performance for over two decades. Beginning in his youth with being active in the outdoors to strength training for high school sports, and continuing through his service in the United States Marine Corps. As an adult beginning in the Marine Corps, which then was followed with a career in community service, Corey realized the importance of health and fitness that were his primary assets second to any outer utility. Corey balanced his professional life with his interest in physical health, rehabilitation, and his passion for movement and helping others. It was around this time of Corey's career he was active in competitive adventure racing, and worked during his days off training people with spinal cord injuries. This valuable experience further encouraged Corey to continue his own education and training and led to many insights into the essential values of movement and health. Corey sought out some of the leaders in the fields of physical training, rehabilitation, holistic health, and the newly-emerging field of human performance. Corey's mentors and teachers include Paul Chek, Pete Egoscue, Anthony Carey, Juan Carlos Santana, Vern Gambetta, Anna Hartman, Gary Gray, Mark Verstegen, Frank Forencich, Jennifer Camhi, Gray Cook, Charlie Weingroff, Sue Falsone, and Mike Boyle. Today Corey is still committed to excellence in service by assisting others to feel, move, and perform better. Corey specializes in post-rehab, injury reduction, athletes from teens to seniors, activities from daily living to tactical operations.
Corey is an advisor to the MARSOC Foundation, U.S. Forest Service and is partnered with Heroes' Movement.
Education & Certifications:
ACE Personal Trainer
Gray Institute, Functional Transformation
Gray Institute, Chain Reaction Explosion
Gray Institute, 3DMAPS Certified
Egoscue Method, Posture, Pain, and Performance
Function First, Before the Core
Vern Gambetta, Pumping Gravity
Project Walk, Spinal Cord Injury Recovery Specialist
Institute of Human Performance, Mentorship
Institute of Human Performance, Training to Win: Optimum Training for the Grappling Athlete
Athletes Performance/EXOS, Performance Specialist
Athletes Performance/EXOS, Functional Upper Quarter Restoration
Athletes Performance/EXOS, Functional Lower Quarter Restoration
Brain Gym, Brain Gym 101
C.H.E.K Institute, Holistic Lifestyle Coach II
C.H.E.K Institute, Exercise Coach
Exuberant Animal, Trainer
ADAPT Level III Trainer
FMS, Functional Movement Screen Certified
FMS, Functional Movement Screen Y-Balance Test Certified
Postural Restoration Institute, Myokinematic Restoration
MBSC, Mike Boyle Strength and Conditioning: CFSC, Certified Functional Strength Coach

Pivotal Connections
Team Partner
Pivotal Connections is dedicated to providing physical therapy for self-motivated individuals that value physical care and maintenance of their bodies and who hope to improve upon the stress and damage inflicted during work, sport, and everyday life.
Call 757.232.9877
www.pivotalconnectionspt.com