Our Methodology
UpRight Movement is for People
When all else is equal, those who can manage Ground Reaction Forces optimally Feel, Move, and Perform Better.
UpRight Movement helps change lives for the better through education focused on health, pain-free movement, and performance development.
At UpRight Movement, we are dedicated to providing post-rehab, injury reduction, and performance training for people who live life to the fullest. Major focus is placed on decreasing injury risk and enhancing performance of those in the game of life and other athletes in sports.
Health Movement Performance
Interested?
Do you want to Feel, Move, and Perform Better? Start Here.
Complete Questionnaire and Waiver

Schedule Dates and Times

Feel, Move, and Perform Better!
Sign Up
Return From Injury
WHEN CAN I BE ACTIVE AGAIN!?!
The answer to this question of return to activity is critical because a previous injury is the number one cause of any injury whether it is a concussion, sprain, or pulled muscle. Return to activity refers to the point during the injury recovery process when a person is able to go back to moving, working, or playing at a pre-injury level. Using our qualifying processes, UpRight Movement is able to base return to activity on simple, repeatable, objective measures as well as three levels of clearance; Pain, Quality and Quantity.
Health Movement Performance
I was in need of having a total knee replacement in one knee. For six months or so, UpRight Movement helped me get into a condition that would be more conducive to successful physical therapy and recovery after surgery. Apparently, UpRight Movement did everything right because I recovered quite a bit quicker and more fully (regained more motion in the knee) than is typical following this surgery. I highly recommend UpRight Movement to anybody looking for training to help them improve their life and their lifestyle. UpRight Movement has improved my gait and my balance. I am in better shape. My posture is improved; I'm actually a half-inch taller now than when I first started. I look better and feel better.
Gary Hendrickson
Our Recent Articles
UpRight Movement provides quality information for your health and fitness.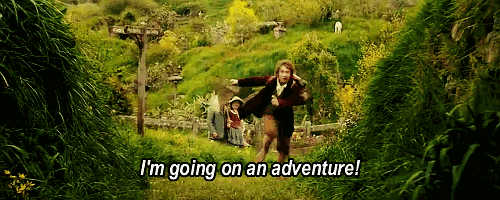 "It is by going down into the abyss that we recover the treasures of life. Where you stumble, there lies your treasure." Joseph Campbell, The Hero's Journey: Joseph Campbell on His Life & Work 1. CALL TO ADVENTURE The Call to Adventure is about getting you, the hero, started on the right track. After learning where the hero has previously come from and what is needed most, we will help you forge a new path. Over the course of at least four sessions within a month, you will leave with a new understanding of what's required of your body and mind.   2. MEETING WITH MENTOR Meeting with the Mentor is for those who want a little more consistent guidance along their journey. A deeper relationship is formed over the course of regular weekly visits for at least a season. The hero is still largely walking their path on their own but, there is frequent course corrections to ensure the hero is still headed towards their ultimate vision with guidance from UpRight Movement. Along the way, the hero will be initiated in a much more efficient route. The mentor will provide movements for any deficiencies, sport specific enhancements for the path that lay ahead, as well as several essential training experiences to build resilience for the road ahead. This hero must reach within for discipline and courage to forge their own path on their own with help throughout the months ahead. 3. THE HERO'S JOURNEY Will you be able to give a whole-hearted yes to your own adventure? Choosing this path is a commitment to a new...