"Nutrition can make a good athlete great, or a great athlete good."

The line of EXOS Performance Nutrition branded products has been discontinued and rebranded under one of the most respected supplement companies in the world, the Thorne Research line of products. These are the same great products as before — just with a different label.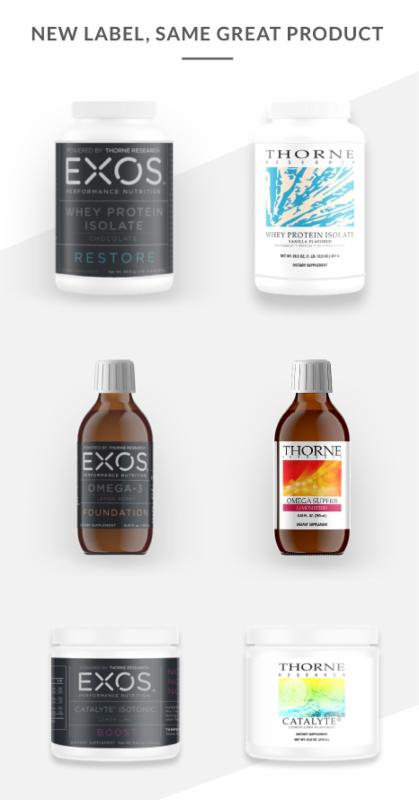 *SIX REASONS YOU MAY NEED TO FILL THE GAPS
MEDICAL DIAGNOSIS
SPECIFIC STRENGTH & POWER GOALS
INCREASED PHYSICAL ACTIVITY
DIGESTIVE ISSUES
INCREASED STRESS
KNOWN NUTRITION DEFICIENCY
*This statement has not been evaluated by the Food and Drug Administration. These products are not intended to diagnose, treat, cure, or prevent any disease.
Power Your Recovery, Health and Performance with THORNE RESEARCH: Sports Performance within UpRight Movement's Recommended Products Nutrition section Page. The Pillars of long lasting change are: Mindset, Recovery, Nutrition/Hydration, and Movement. For further assistance see UpRight Movement's Regeneration Guidelines.
Or
Click Here For: THORNE RESEARCH: Sports Performance